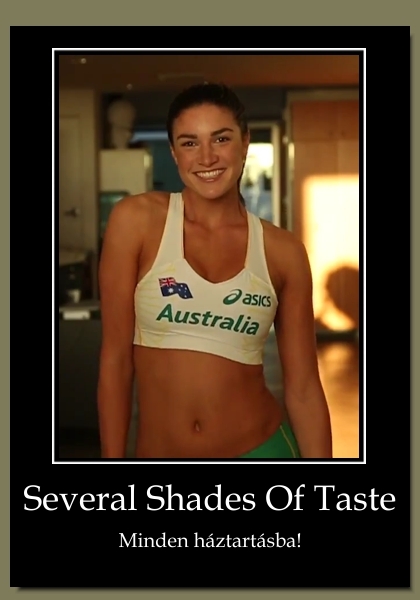 Na végre, csak összejött! :) Nem csekély, fél éves kihagyás után újult erővel csapok a beatek közé!
Jó szórakázást!
Igen, igen, végre! Az első valóban 100% funk hangulatot árasztó banda 2012-ben!


Monophonics - Like Yesterday

Csajok, srácok!
Alakul ez, már csak 5 hétbe telt, hogy összerakjam a soronkövetkező podcastot, ha így haladok, akár kéthetente is posztolhatok. Ennyire persze ne szaladjunk előre :)
A mostani válogatást már a Verőcén tartandó bulinak szentelem, ezzel szeretnék némi ízelítőt mutatni, hogy mikre (is) lehet majd számítani. Így aztán inkább pörgős kis funk/soul/mod számokat válogattam. A zenei felhozatalon kívül maga a helyszín, a Duna-parti teraszos kávézó (?) is remek nyári estét ígér, úgyhogy gyertek minél többen! Szerintem fullba nyomjuk majd a hippit!
Jó szórakázást!


The Sweet Inspirations - That's How Strong My Love Is
I was given the opportinity to be the guest of the Erizo meséi radio show on the iconic Hungarian underground radio, Tilos. I picked the fattest ebay ,,loots" of the recent months for this special occasion and did this crazy hour! Enjoy!
A minap Indy kollégám meghívására a Tilos rádió Erizo meséi című műsorában vendégeskedtem. A (számomra) különleges alkalomra való tekintettel összenyaláboltam az utóbbi hónapok legfrankóbb ebay- és lemezbolt- zsákmányait és azt a nagyérdemű elé tártam. Bár sajnos újabb hosszú heteknek kellett eltelniük, hogy végre összerakjam a soron következő podcastot, azért a zenék remélem mindenkit kárpótolnak majd :) Jó szórakázást! :)
OMG, I just realized that it's March already and I haven't posted SSOT yet. Enjoy!
Ó te jó ég, már március van és még csak ez az első SSOT. Küldöm mindenkinek, aki szereti! Jó szórakázást! :)
Anna Oxa - Codice uomo
Bár az IMDB alapján a film nem lehet egy eget rengető darab, de ez a szám... áááá...
Újabb remekbeszabott zenés őrjöngésbe csöppenhet, aki 2012. február 10-én a Grundba téved, annak is a kistermébe, ahol TopSawyer, Indy és DJ Onoff tart erőnléti edzést a táncolni vágyó közönségnek. Részemről a tőlem megszokott 50-es 60-as és 70-es évek vonalán támadok. Keményen!

A buli ideje: 2012.02.10. 22:00-tól összeesésig
helye: GRUND
Helen Grayco - Lilly's Lament
Mindig öröm egy újabb, régóta kergetett lemezt a lemeztáskámban tudni, de ennek kifejezetten örülök. Nem akarom elkiabálni, de talán a közeljövőben lesz is alkalmam felrakni egy frankó kis buliban. Bár a lassúzás mostanában nem nagyon dívik, remélem fogékony lesz rá a közönség. Szerintetek?